Ash Tor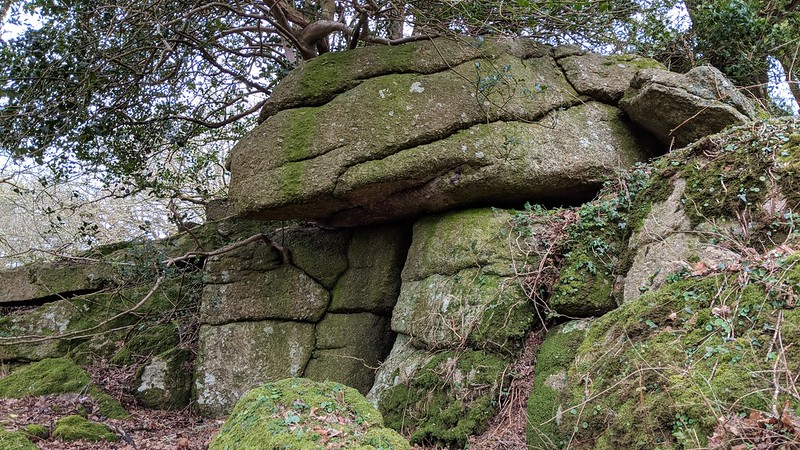 Just off the public footpath that heads through the wood from Linscott to Bowden, heading north, there is a small tor on the left that is just about visible from the path, or at least its lower section. Several scattered, mossy boulders below the given grid reference show the tor's beginnings from the aforementioned footpath.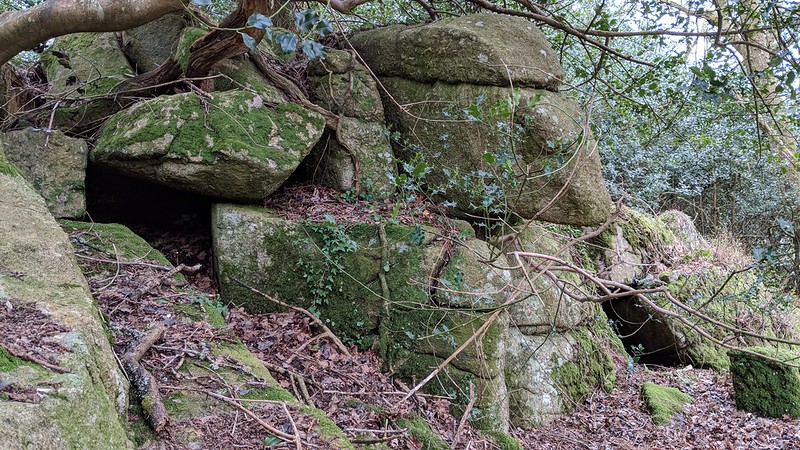 Ascending further up the hill-slope, the main outcrop of the tor becomes visible; it consists of one jointed granite outcrop amid holly and fallen tree branches with the particular arrangement of one section forming a tiny crevice. From here, the trees are more sparse than by the footpath, and so good views southward extend out of the woodland towards the moors and rural fields of East Dartmoor. Be warned, however, that this tor is on Private Land and permission must be obtained before visiting.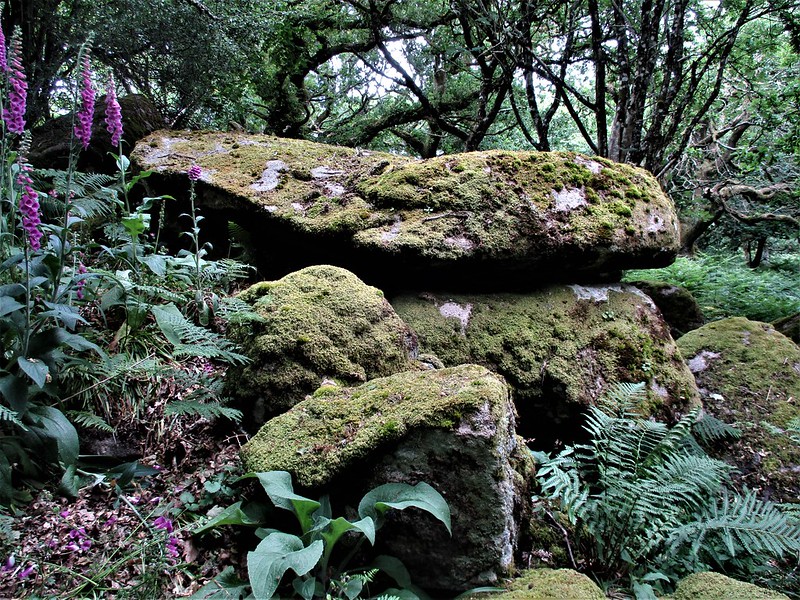 There are two names focused in the area, as shown on the Tithe Map for the Parish of Moretonhampstead, called "Down" and "Ash". To avoid confusion with the tor with that former name, Down Tor, near Burrator Reservoir, the name of "Ash Tor" seems appropriate.